ePURE

is the unified voice of the European renewable ethanol industry

representing our members' interests to the EU institutions, industry stakeholders, the media and general public.
Is it the end of the road for the internal combustion engine?
Watch this new video featuring insights from ePURE President Valérie Corre, ePURE Vice-President Stephan Meeder and ePURE Secretary-General Emmanuel Desplechin and find out how #EthanolforEurope can make the EU's Fit for 55 fit for purpose.
Visit our online resources
E10: an ethanol blend to fuel Europe's clean mobility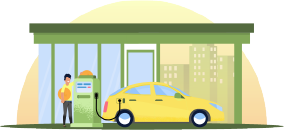 By simply changing what goes into your tank, we can make a big difference
European renewable ethanol delivers significant GHG savings