New study shows Europeans still buy mostly petrol cars
13.10.2021
A new study by automotive research firm JATO has made headlines by revealing that sales of electric vehicles are growing dramatically in Europe and even outpaced sales of diesel-driven cars for the first time in August.
But that's not the whole story. In fact, most media coverage ignored the fact that the same study showed petrol-driven cars remain by far the biggest sellers, accounting for more than 50% of new passenger vehicle sales in August 2021.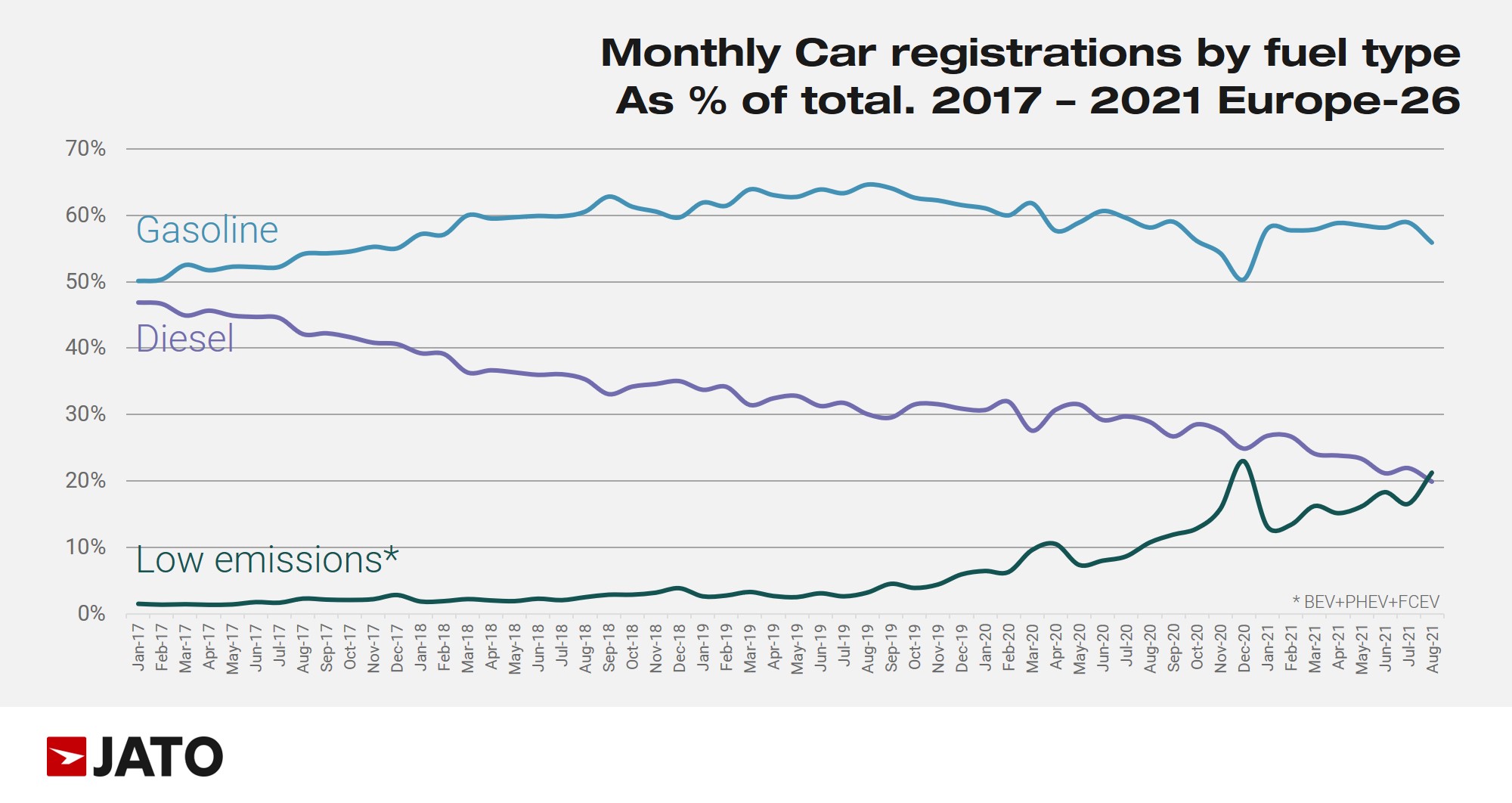 The study defined electric vehicles as including plug-in hybrid cars, which also run at least partly on petrol – thus confirming even more the importance of renewable, low-carbon liquid fuels such as ethanol to reduce emissions from the European car fleet.
The latest figures from ACEA, the European automobile manufacturers' association, also show the continued dominance of petrol and hybrid engines in new car sales, even as battery electric vehicle sales grow. According to ACEA's latest statistics, petrol and hybrid cars still make up more than half of all new car sales in Europe. These internal-combustion-engine and hybrid cars will be on Europe's roads for many years to come.
The EU's Fit for 55 package proposes the de facto elimination of sales of new internal combustion engine cars by 2035 in Europe. But according to the European Commission, by 2030 battery-electric vehicles will account for only about 14% of the fleet, with plug-in hybrid electric vehicles making up 6% and other internal combustion engines (including hybrids) at 80%.
With Europeans continuing to buy new petrol and hybrid cars now and in the coming years, it's clear the EU will need renewable, low-carbon liquid fuel solutions such as ethanol to decarbonize the fleet.